The Palais Royale Ballroom, along with the Morris Performing Arts Center, was designed by J.S Aroner of Chicago and opened February 1922. As one of only two theater/ballroom combinations left in the country to this day and listed on the National Register of Historic Places, these unique venues represent an incredible heritage within South Bend.
★
★
★
★
★
Had our prom here for about 300, and it was a good space with high ceilings and kept a fair temperature for all the dancing.
Nikala H.
★
★
★
★
★
A great gathering place for banquets, receptions, meetings and small conventions.
Gary K.
★
★
★
★
★
Held our wedding reception here. The staff was top notch and the facilities romantic. My grandfather saw Frank Sinatra perform here.
Aubrey B.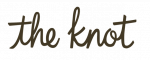 Video courtesy of Jake Stutzman, Vibrant Video Productions
Whether you're planning a corporate event, nuptials or a family reunion, our professional staff are equipped to make your vision a reality. From beginning to end, you'll receive stellar service and support. We're dedicated to delivering an unforgettable experience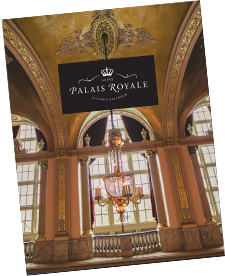 Searching for a venue that has charm and elegance? We welcome you to take a tour of the Palais Royale and all it offers at the tip of your fingers with our brochure. We promise an experience that is unsurpassed!
Do you require Food & Beverage minimums?
How many people can the ballroom accommodate?
Is there a discount for events booked on a Friday or Saturday?
Can I put a hold on a specific date?
Do you have noise restrictions?
How late can we use the space?
I am having my ceremony at your facility. Do you have space available for me to get ready?
Do I automatically get the Bride's Room/Multi-Purpose Room? Is there a separate fee?
Are there hotel accommodations close to the Palais Royale?
Can I have my rehearsal dinner here?
Does the Palais Royale provide flowers, DJ, etc.?
How many hours do we have use of the facility?
Do you accept credit cards?